Look out New York City:
We just added 5 shows to Now Hear This!
plus…we partnered with two official NHT hotels!
---
NPR's PLANET MONEY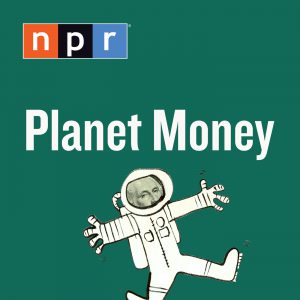 The economy, explained, with stories and surprises. Imagine you could call up a friend and say, "Meet me at the bar and tell me what's going on with the economy." Now imagine that's actually a fun evening. (NPR)
---
LARRY WILMORE BLACK ON THE AIR

Emmy Award-winning producer, actor and comedian Larry Wilmore's podcast weighs in on the issues of the week as he interviews guests in the worlds of politics, entertainment, culture, sports and beyond. (The Ringer)
---
LORE

This award-winning, critically acclaimed podcast is about true-life scary stories. "Lore" exposes the darker side of history, exploring the creatures, people and places of our wildest nightmares.
---
TERRIBLE, THANKS FOR ASKING

Hosted by author and notable widow (her words) Nora McInerny, this is a funny/sad/uncomfortable podcast about talking honestly about our pain, our awkwardness and our humanness, which is not an actual word. (APM Podcasts)
---
THE MORTIFIED PODCAST

A storytelling series where adults share the embarrassing things they created as kids—diaries, letters, lyrics & beyond—in front of total strangers. PS: It totally likes you. (Radiotopia)
---
Plus, already announced:

and more podcasts that you will love are still to come!
---
If you're still looking for a place to stay, look no further than the official hotels of Now Hear This 2017
---
We can't wait to see you this September in New York City!